Today Me, Tony, Ryan and Edward set off for Nottingham! We were staying in a hotel there before going to Download on Friday. It rained all the way there (good sign for going to a festival) so in the afternoon we went Go-Karting to take up some time (and cause Tony LOVES go-karts!) it was fun, though a shame we had to share the track with a family of about 6 so it was a little crowded.
I managed to forget to take a pic of the hotel, but I'll blame that on the rain...also Vernon's sunroof sprung a leak today and we had to bborrow some masking tape from the hotel to try and patch him back up, it seems to have worked for now though!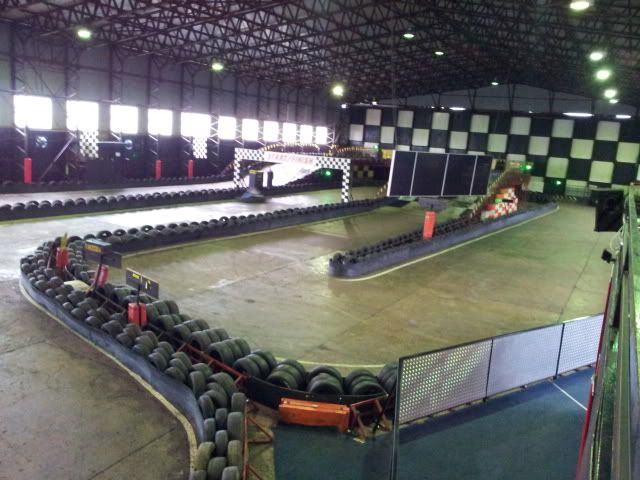 This entry was originally posted at http://thylaylii.dreamwidth.org/341014.html. Please comment there using OpenID.
Feeling:

busy